DATENGESTÜTZTE ERKENNTNISSE
Von innen nach außen entwerfen
Der moderne Arbeitsplatz ist auf die Wünsche und Bedürfnisse der Mitarbeiter zugeschnitten. Optimieren Sie Ihren Arbeitsplatz mit ROL Intelligent Office und erhalten Sie Einblicke, wie, wann und wo gearbeitet wird.
"Design from the inside out - start with the employees' needs, and then understand what they mean for the structure and the space in which they work"
Verwalten Sie Ihr Büro auf der Grundlage realer Daten
ROL Intelligent Office unterstützt Sie bei der Verwaltung Ihres Arbeitsplatzes, um durch Power BI-Berichte über Auslastungs- und Buchungsdaten wertvolle Erkenntnisse zu gewinnen.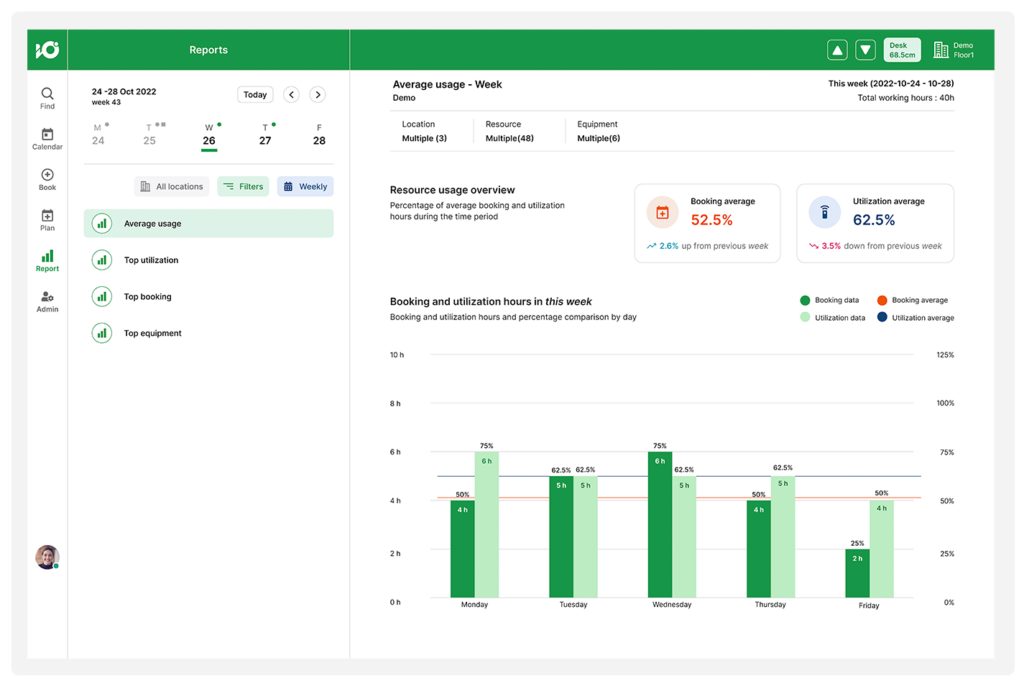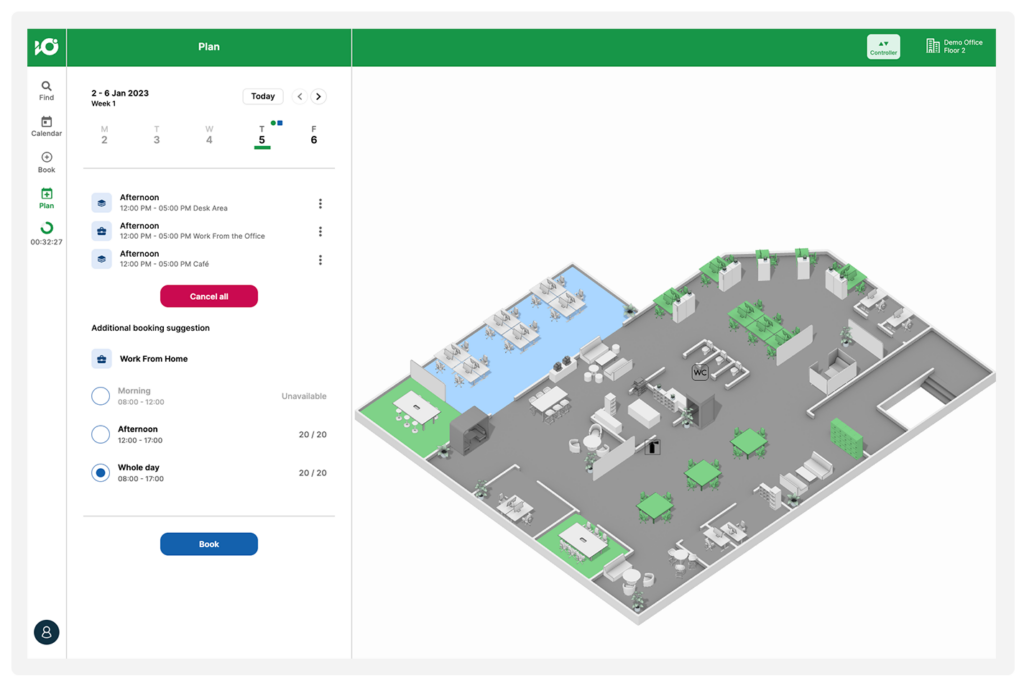 Hybrid - der richtige Weg
Das ROL Intelligent Office Plan-Tool schafft eine integrierte Erfahrung zwischen der digitalen und der physischen Arbeitsumgebung. Planen Sie Ihre Arbeitswoche von zu Hause aus und wählen Sie die idealen Zeiten aus, zu denen Sie oder Ihr Team im Büro sein sollten.
Informationen in Echtzeit
Jederzeit Informationen in Echtzeit
Ein kurzer Blick auf die Karte verschafft Ihnen eine klare Vorstellung davon, wo Sie als Nächstes arbeiten werden, und hält Sie und Ihre Mitarbeiter auf dem Laufenden