Don't underestimate the
social aspect of the office
ROL Intelligent Office provides digital tools that support collaboration and teamwork, leading to better outcomes and a more productive work environment. These tools enable employees to search, connect, book, and manage resources, simplifying daily tasks and driving employee engagement.
The ROL Intelligent Office Plan tool creates an integrated experience between the digital and the physical working environment. Plan your workweek from home and select ideal times for yourself or your team to be in the office. Simply knowing before hand how busy the office is going to be, who will be in the office, and where to work empowers the employees to make informed decisions.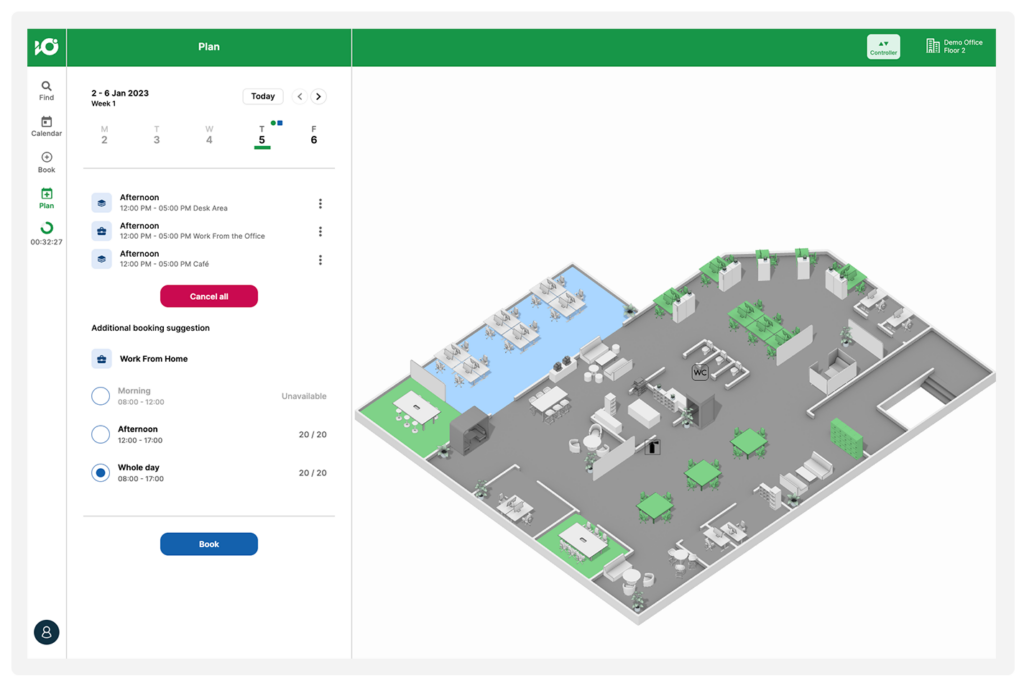 Join the (r)evolution of the modern work place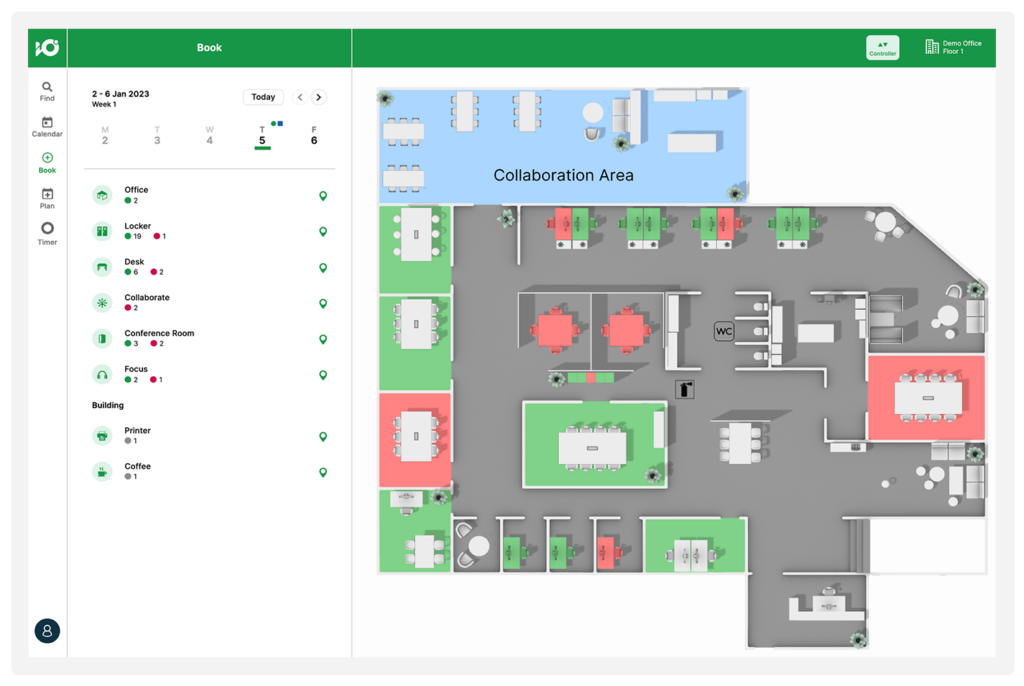 Real-time info at all times
Our interactive 3D-map provides real-time updates on available resources, allowing you to stay informed about the current occupancy and availability at all times. This makes it easy to coordinate with your coworkers and plan your workday. A quick glance at the map gives you a clear understanding of where you will be working next, keeping you and your employees up to date
Booking anything with ease
ROL Intelligent Office is designed to streamline the collaboration experience for your employees and improve the efficiency of your team. Our app provides an easy way to find and reserve the ideal meeting room or desk for your needs. You can easily locate a space equipped with all the tools you need for productive group work or individual tasks. Use QR codes to simplify check-in and free up unused space, and allow employees to share their location with coworkers to improve communication and collaboration. All room bookings are seamlessly integrated into your Office 365 environment, creating a smooth and cohesive workplace experience. No more wasting time searching for a suitable location to work, our app takes care of it all, so you can focus on what matters most.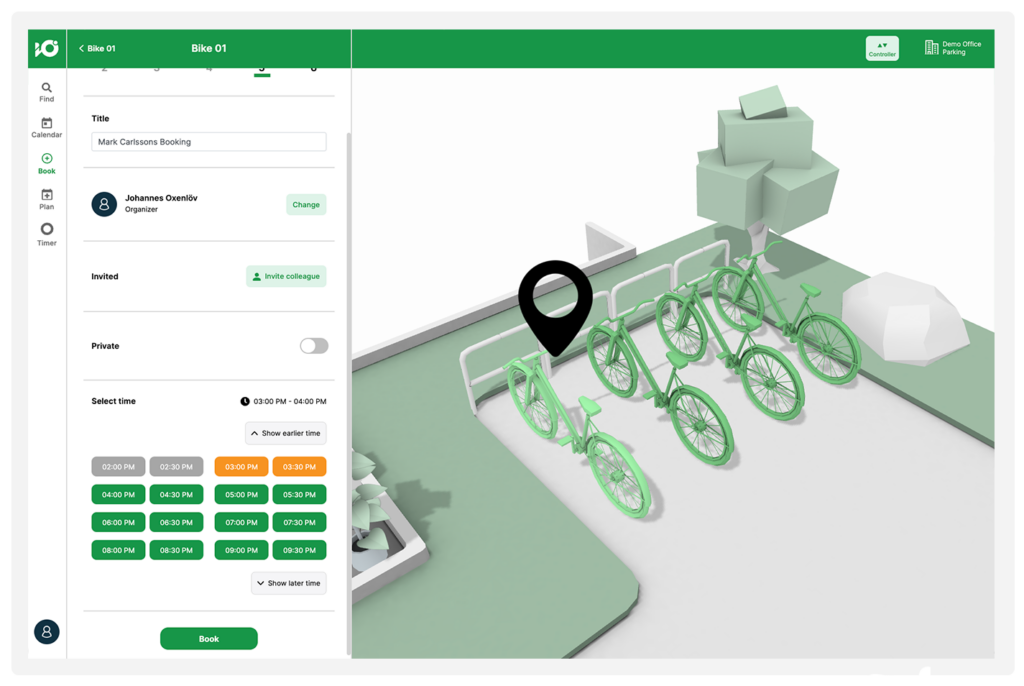 "People continue to need social interaction with and between co-workers - especially the younger generation. the office of the future will revolve around culture, socialization, and community - this social aspect should not be underestimated!"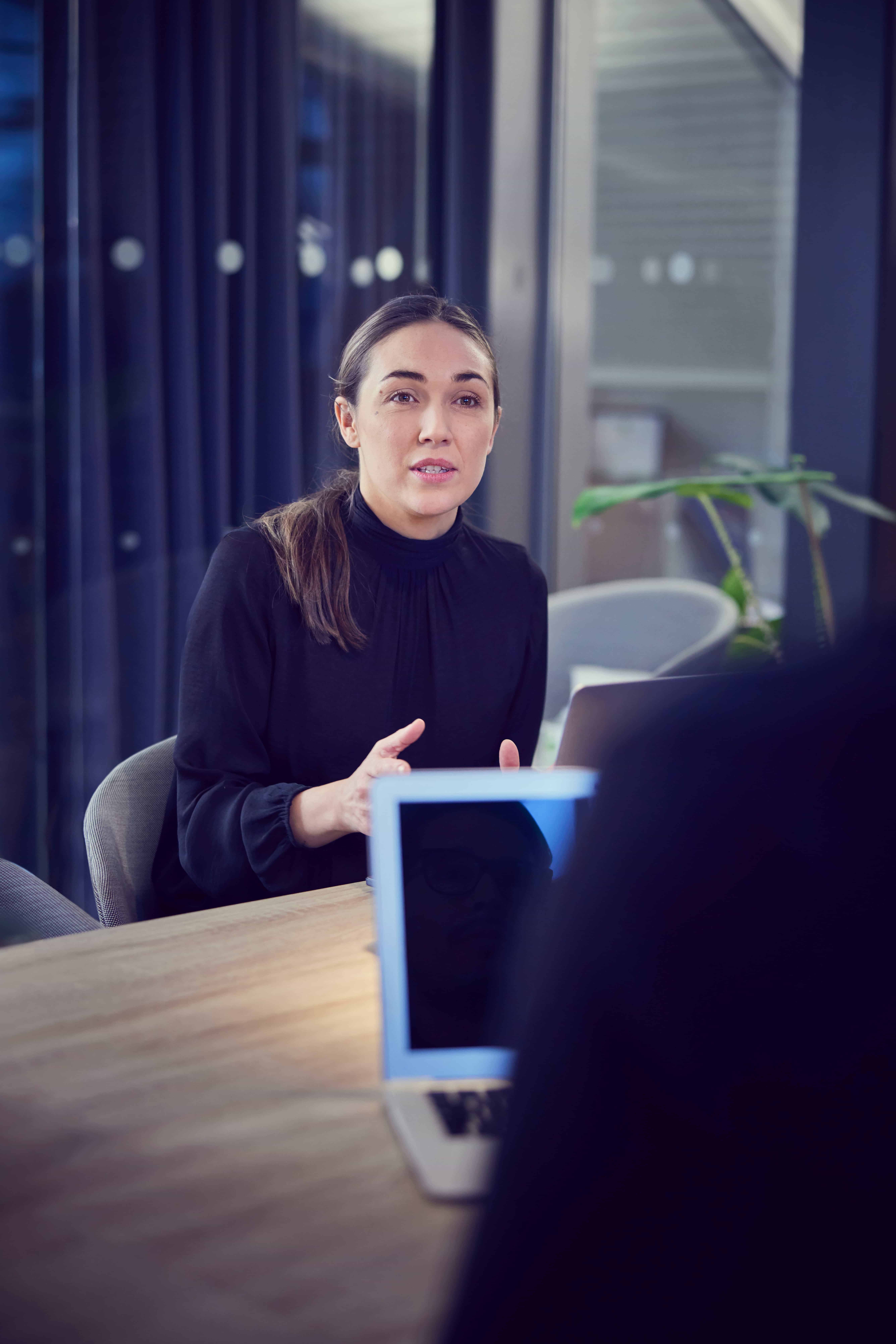 The future of the office will focus on creating a positive and inclusive culture, fostering social connections and building a sense of community among employees. By prioritizing these factors, companies can create a dynamic and engaging workspace that promotes productivity, creativity, and well-being. To achieve this, organizations will need to adopt new technologies and approaches that support and enhance these goals, such as virtual collaboration tools, flexible work arrangements, and innovative designs that facilitate social interaction and connection.
Ultimately, the success of the modern office will depend on its ability to create a sense of belonging and support for its employees.