Modern work can present challenges, but with the right tools it will bring benefits to the employees. ROL Intelligent Office offers an integrated and comprehensive solution to help you manage your workplace experience effectively.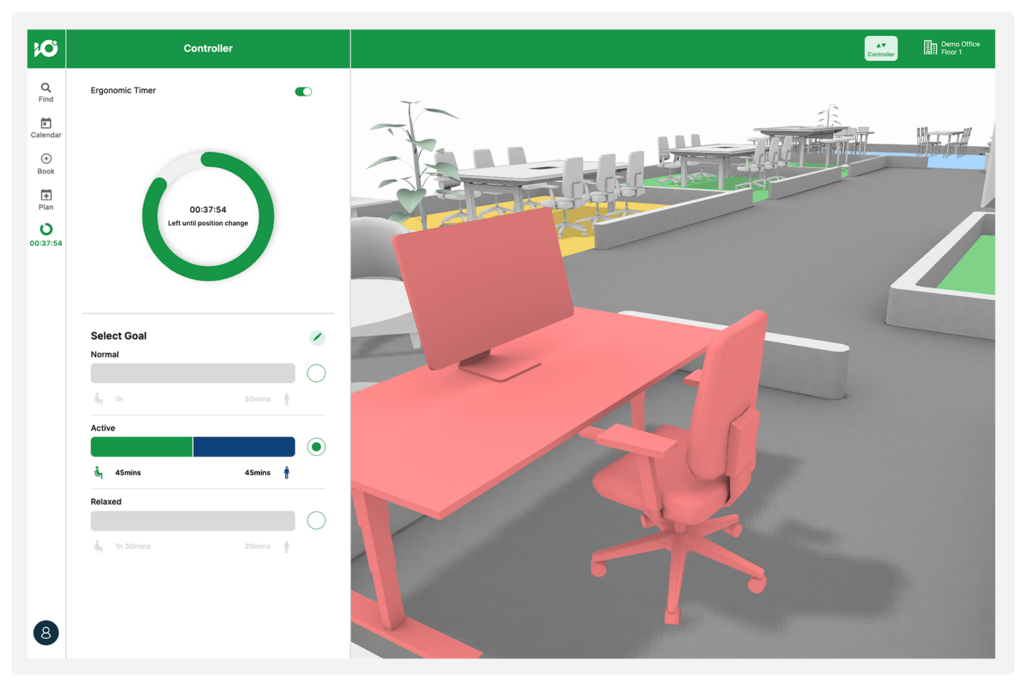 Keep your Employees healthy & happy
The Wellness function within ROL Intelligent Office helps to create a healthy work environment by encouraging employees to customize their settings on any ROL height-adjustable desks. This allows you to set personal goals and track your progress towards achieving them. The feature also helps to ensure that the workday includes a balance between sitting and standing while performing daily tasks, promoting a healthier workplace and helping employees to maintain a healthy balance throughout the day.
Join the (r)evolution of the modern work place
Eliminate frustration and make the office experience run smoothly by knowing the whereabouts of your colleagues. With ROL Intelligent Office users are able to locate co-workers' bookings around the office. In other words, there is no need for physical tracking.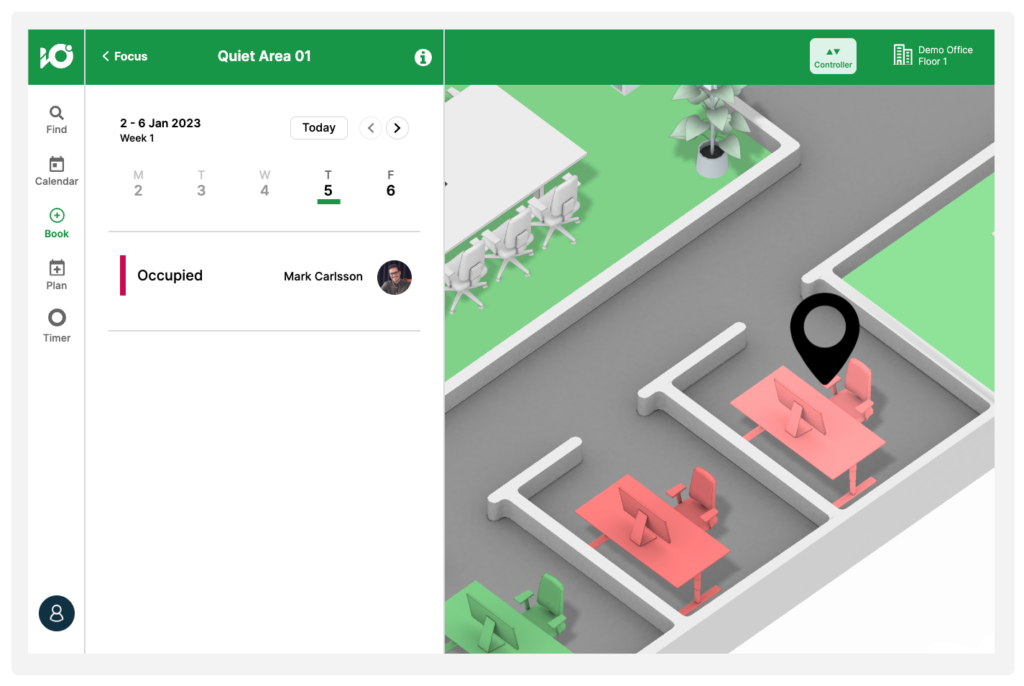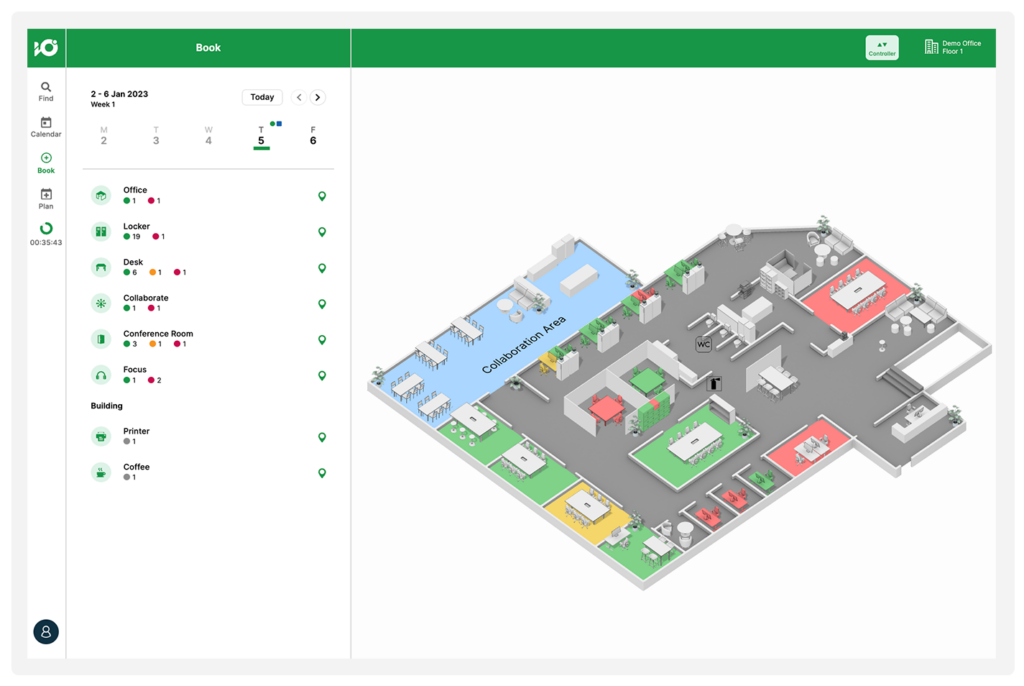 Enable co-workers, clients, and guests to be more intentional with their time in the office by making it easier to find the things they need to be more productive. The interactive floorplan is the foundation of ROL Intelligent Office and displays a visual 3D representation of your workplace. Through the map you can locate all resources and amenities in the office, as well as get live updates on available meeting spaces, workstations, phone booths and lockers.
Booking anything with ease
ROL Intelligent Office is designed to empower the employees and provide you with the freedom to choose freely where and how to work. With our intuitive and interactive floorplan, you can easily book your ideal desk and take control of your work experience in a number of ways. Use QR codes to simplify check-in and free up unused space, and allow employees to share their location with coworkers to improve communication and collaboration. By providing your team with these tools, you can create a more dynamic and flexible work environment that is tailored to their needs and preferences.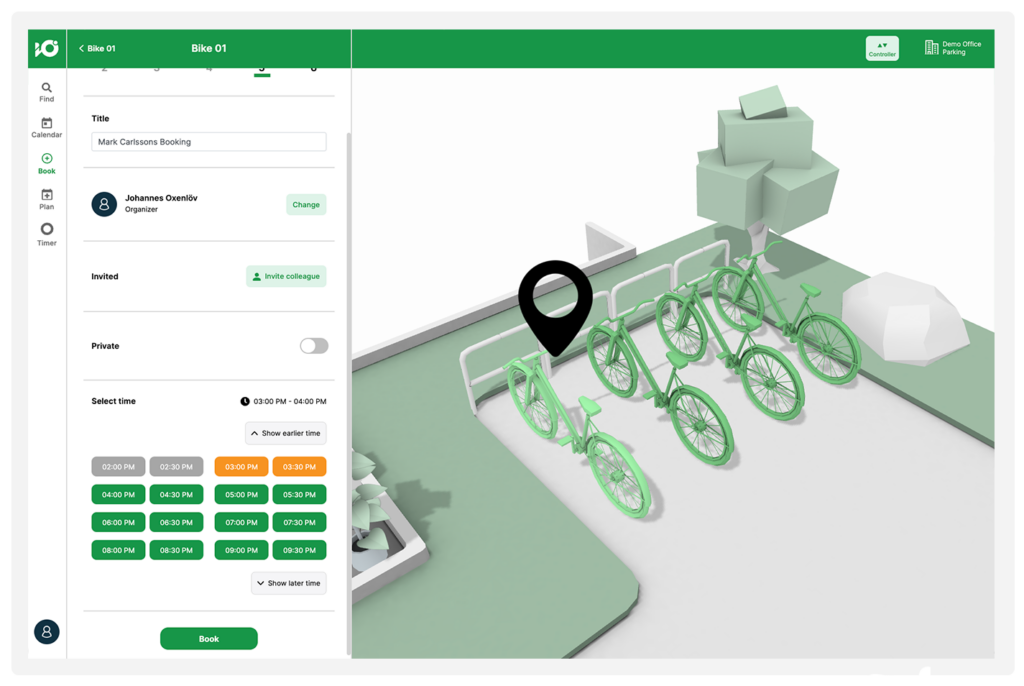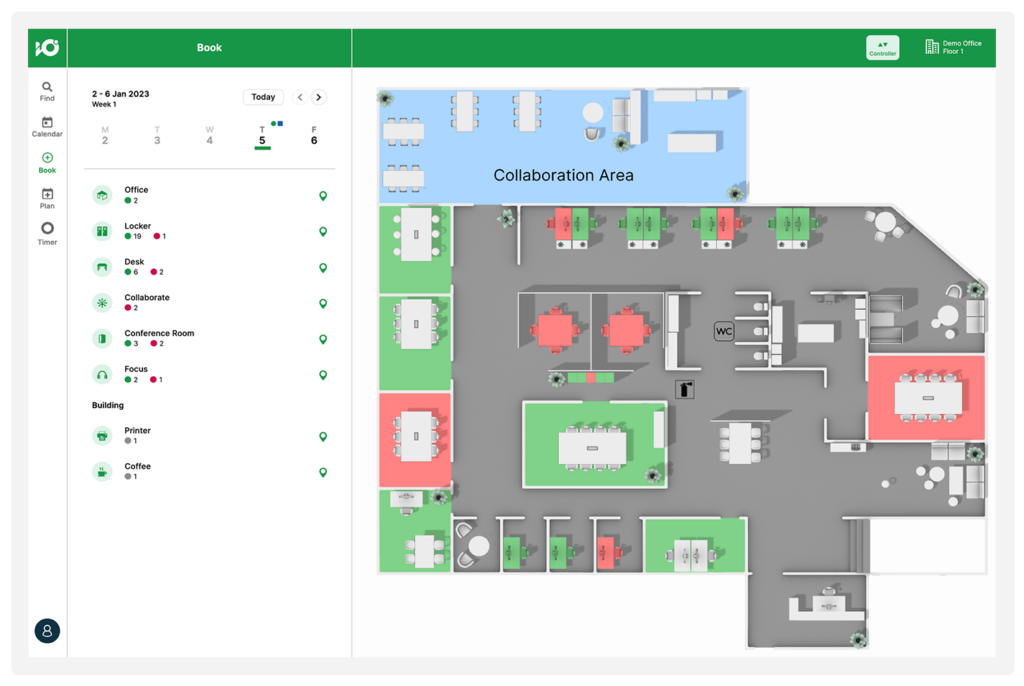 Real-time info at all times
Our interactive 3D-map provides real-time updates on available resources, allowing you to stay informed about the current occupancy and availability at all times. This makes it easy to coordinate with your coworkers and plan your workday. A quick glance at the map gives you a clear understanding of where you will be working next, keeping the entire organization up to date. 
Keep your belongings secure
With flexible work comes flexible storage. ROL Intelligent Office allows you to reserve, unlock and lock a locker without the need for separate keys, tags or cards. Our locks are digitally controlled with the app via Bluetooth. Employees are given the flexibility to book a locker close to where they will be working during the day through one single app.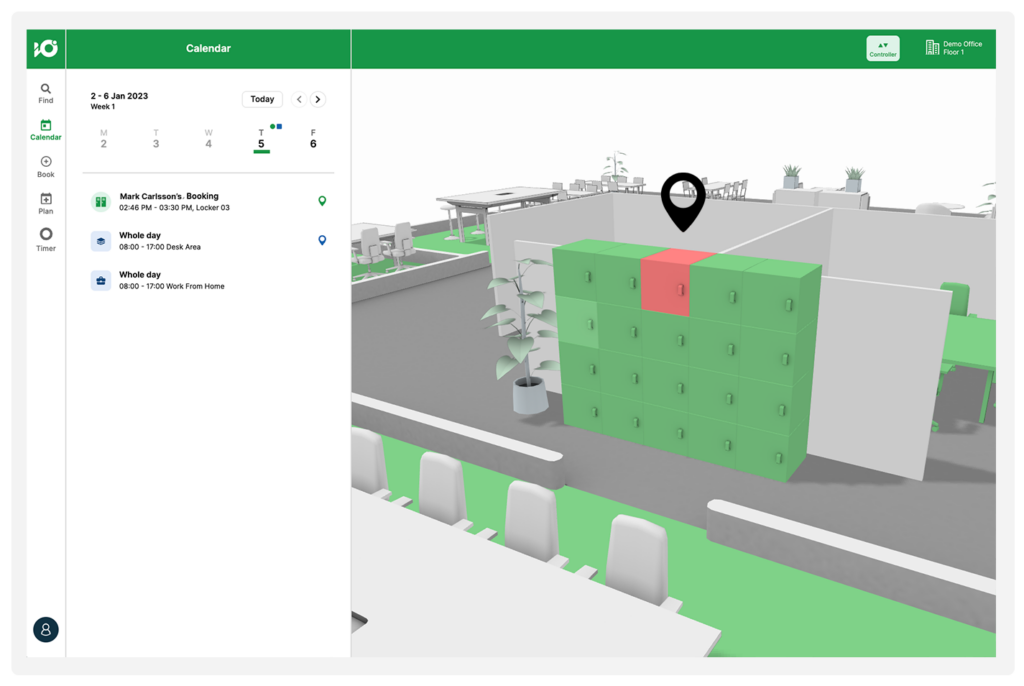 "We need to approach workspaces on multiple levels. the technical level, the furniture level, both inspiration and ergonomics; we need reminders and nudges all around us. Keep the issues of work environment and workplace health alive and relevant - but also make them a routine"