Modern work can often present challenges. ROL Intelligent Office offers an integrated and comprehensive solution to help you manage your workplace experience effectively.
"We need to approach workspaces on multiple levels. The technical level, the furniture level, both inspiration and ergonomics; we need reminders and nudges all around us. Keep the issues of work environment and workplace health alive and relevant - but also make them a routine"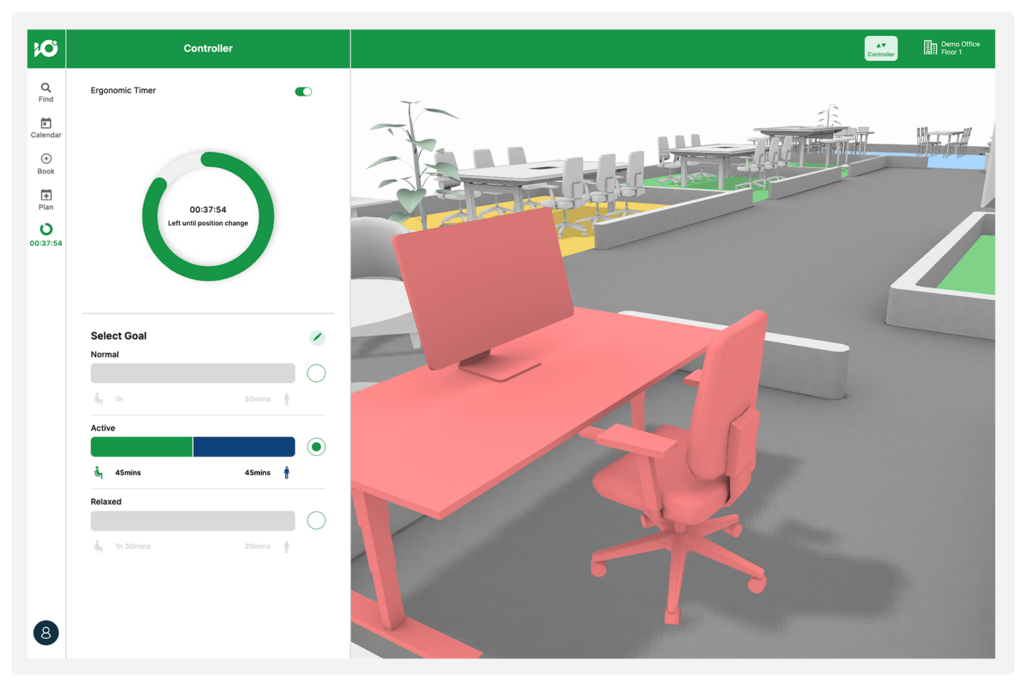 Keep your Employees healthy & happy
The Wellness feature in ROL Intelligent Office fosters a healthy workplace. It encourages personalized desk settings, goal tracking, and balanced sitting/standing during tasks, promoting overall well-being.
Join the (r)evolution of the modern workplace
Eliminate frustration and make the office experience run smoothly by knowing the whereabouts of your colleagues.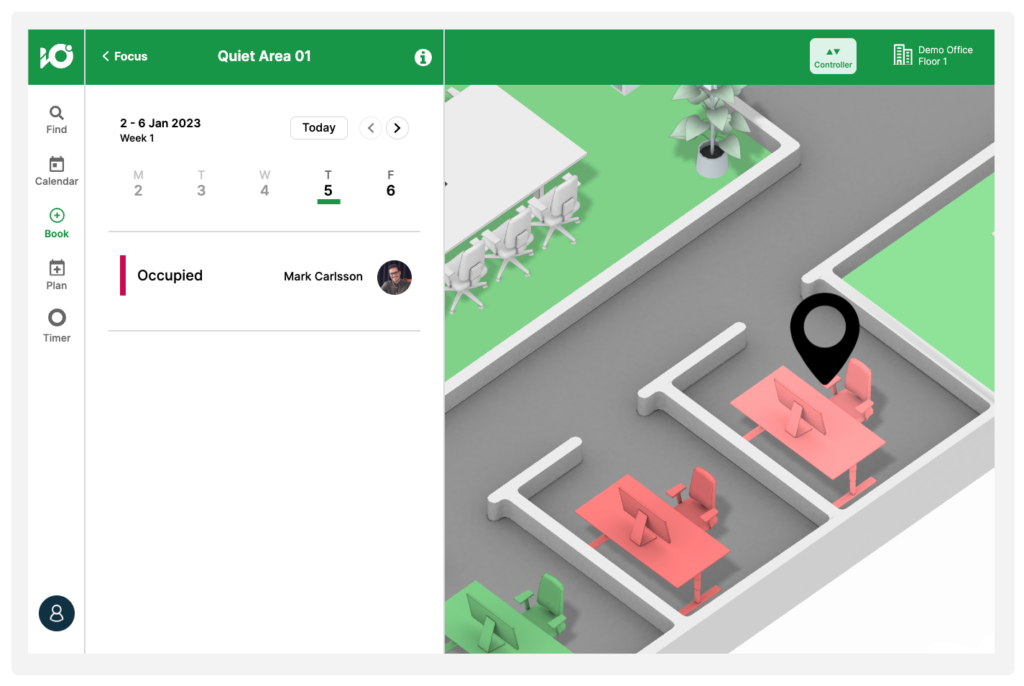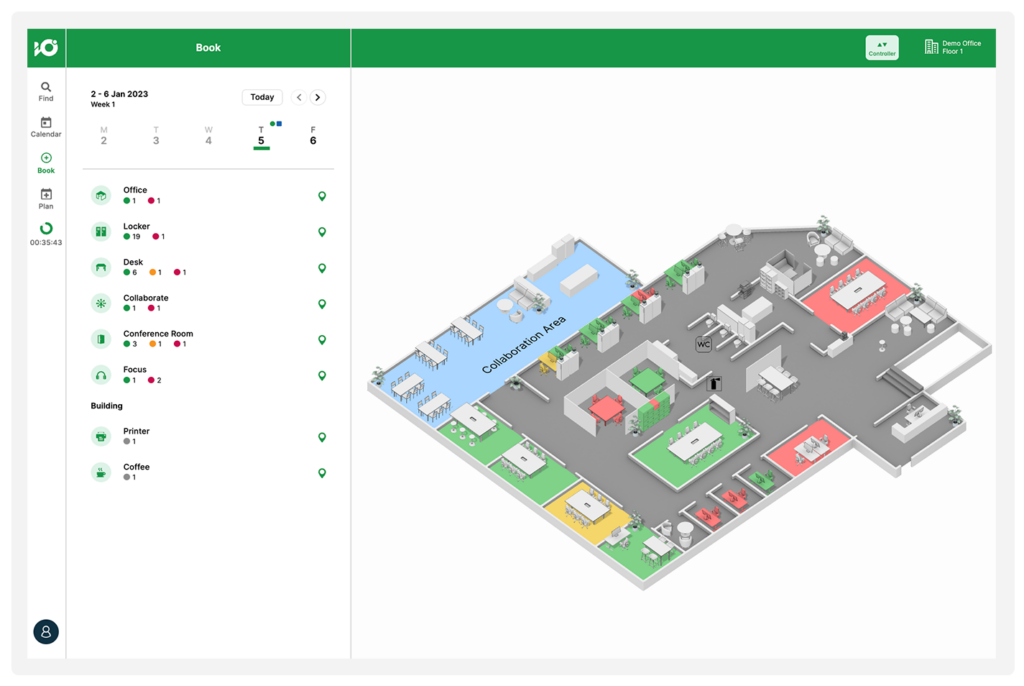 Enable co-workers, clients, and guests to be more intentional with their time in the office by making it easier to find the things they need to be more productive. 
Booking anything with ease
ROL Intelligent Office is designed to empower employees with the freedom to choose where and how they work.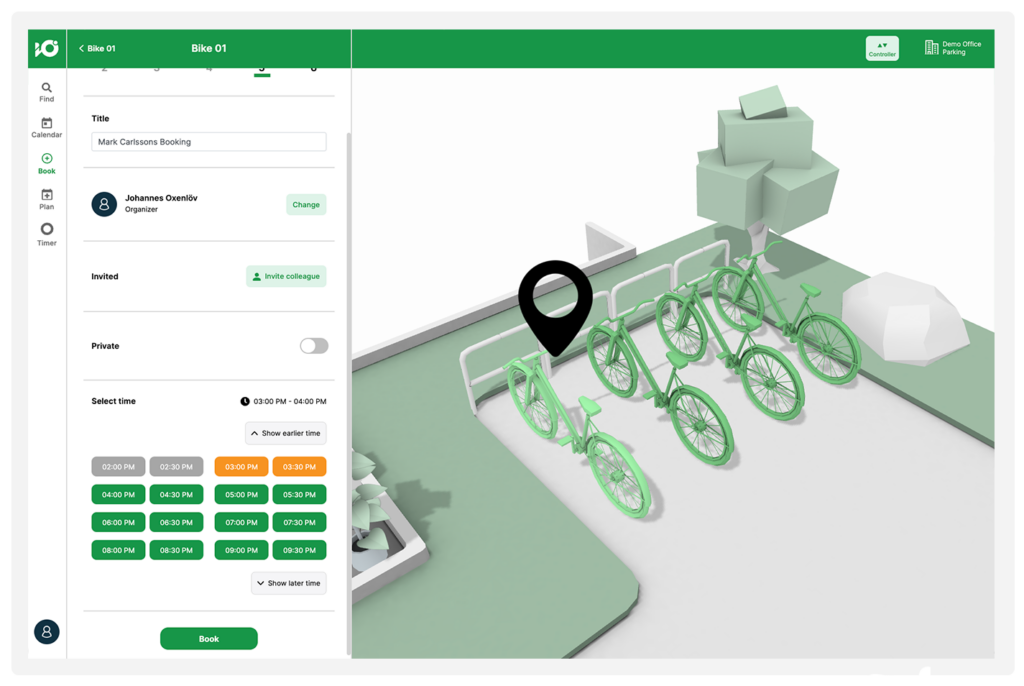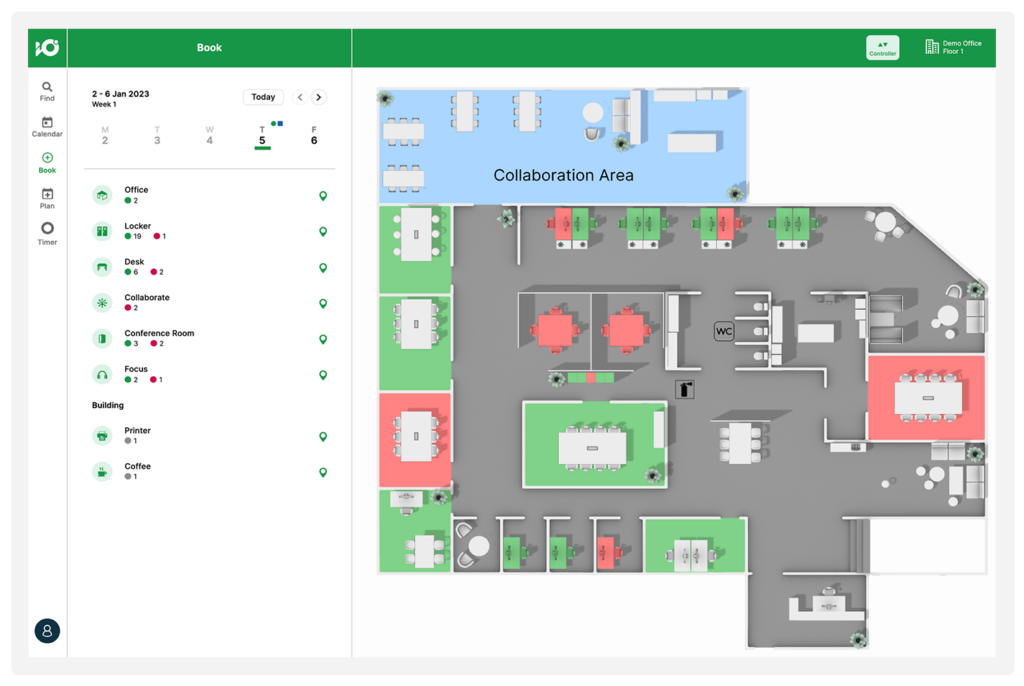 Real-time info at all times
Our interactive 3D-map provides real-time updates on available resources, allowing you to stay informed about the current occupancy and availability at all times. 
With flexible work comes flexible storage.
Our locks are digitally controlled with the app via Bluetooth. Employees are given the flexibility to book a locker close to where they will be working during the day.