Designing from the inside out
The modern workplace is tailored to meet the wants and needs of employees. Optimize your workplace with ROL Intelligent Office and get insights on how, when, and where work takes place.
Manage your office based on real data
ROL Intelligent Office assists in managing your workplace to gain valuable insights through Power BI reports on utilization and booking data.
These reports can be easily filtered by administrators to show weekly or monthly information on average bookings, top bookings, top utilization, and top equipment usage. This helps to eliminate uncertainty and provides a clearer picture of how your workplace is being used.
By integrating people, place, and technology, you can ensure sustainability, creativity, and a future-proof workplace. With ROL Intelligent Office, you can take control of your workspace and make informed decisions that drive success for your business.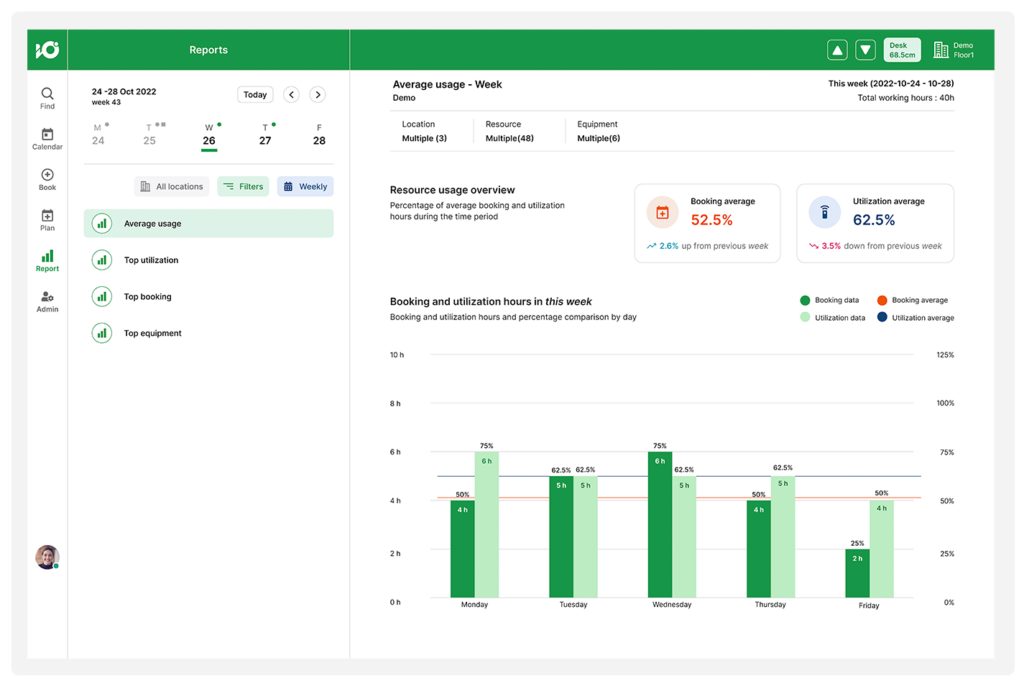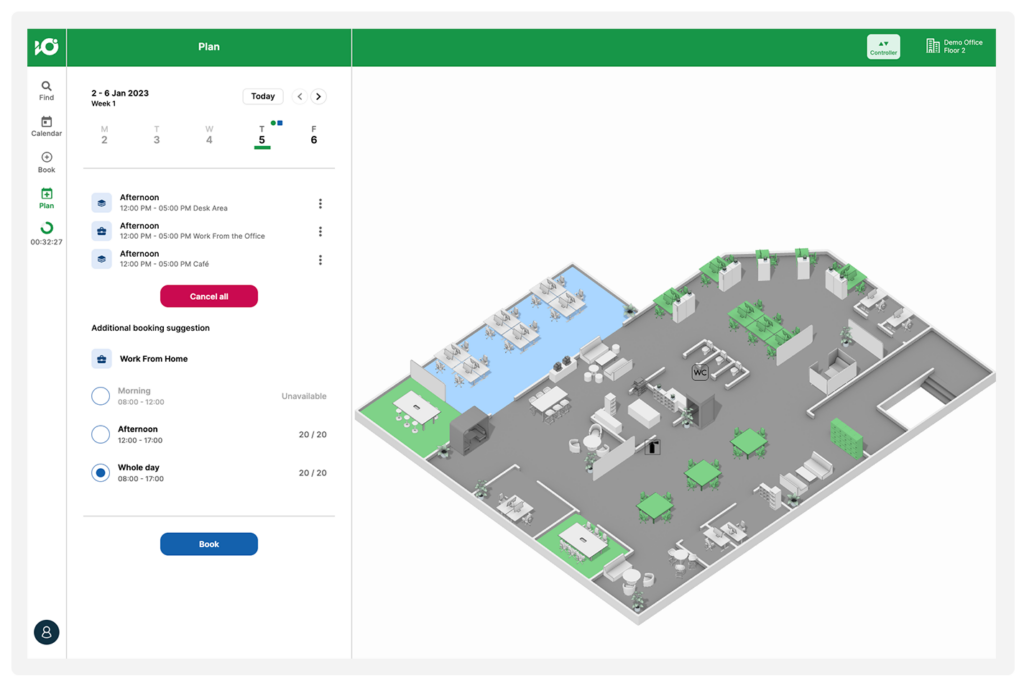 The ROL Intelligent Office Plan tool creates an integrated experience between the digital and the physical working environment. Plan your workweek from home and select ideal times for yourself or your team to be in the office.
Simply knowing before hand how busy the office is going to be, who will be in the office, and where to work empowers the employees to make informed decisions.
Real-time info at all times
Our interactive 3D-map provides real-time updates on available resources, allowing you to stay informed about the current occupancy and availability at all times. This makes it easy to coordinate with your coworkers and plan your workday.
A quick glance at the map gives you a clear understanding of where you will be working next, keeping you and your employees up to date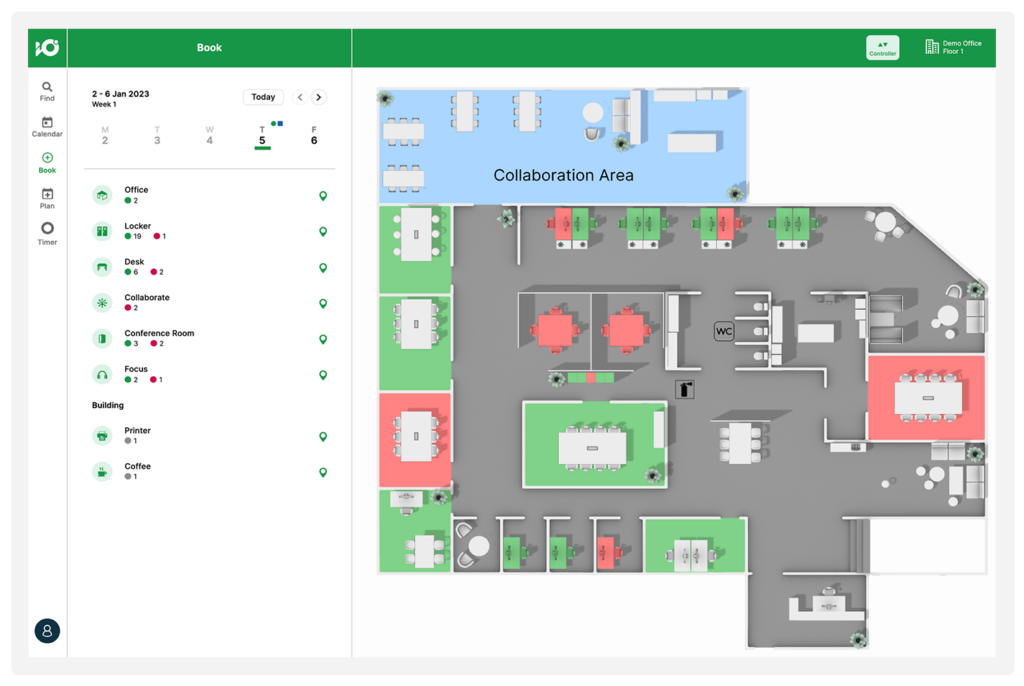 Multi-dimensional floorplan
2D Top-down
3D
Focused Zoom
"Design from the inside out - start with the employees' needs, and then understand what they mean for the structure and the space in which they work"