Designing from the inside out
The modern workplace is tailored to meet the wants and needs of employees. Optimize your workplace with ROL Intelligent Office and get insights on how, when, and where work takes place.
Manage your office based on real data
ROL Intelligent Office assists in managing your workplace to gain valuable insights through Power BI reports on utilization and booking data.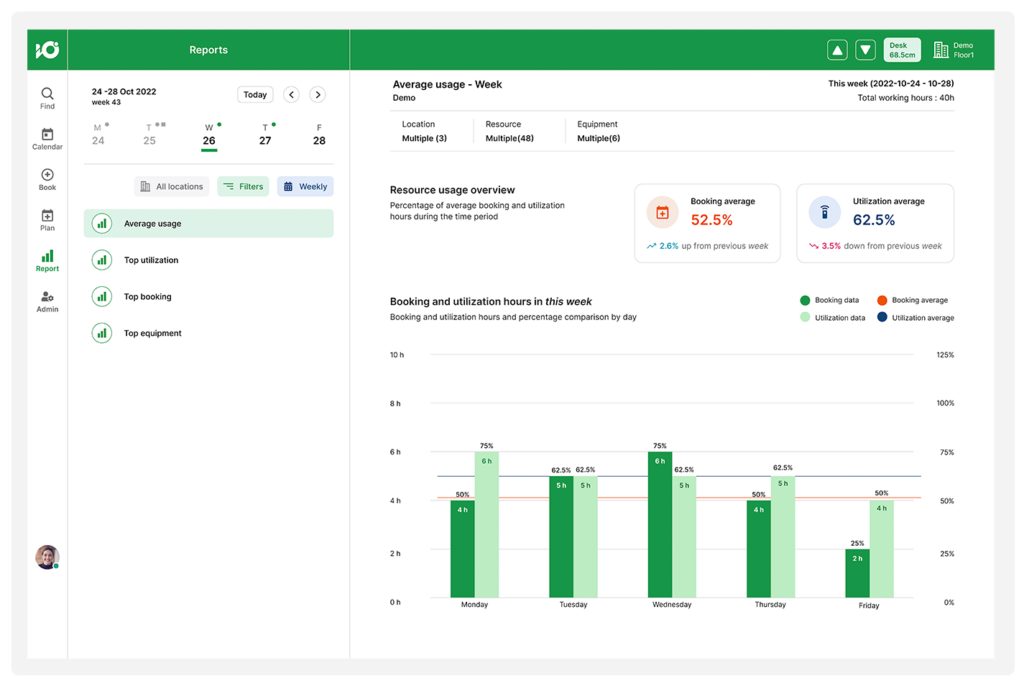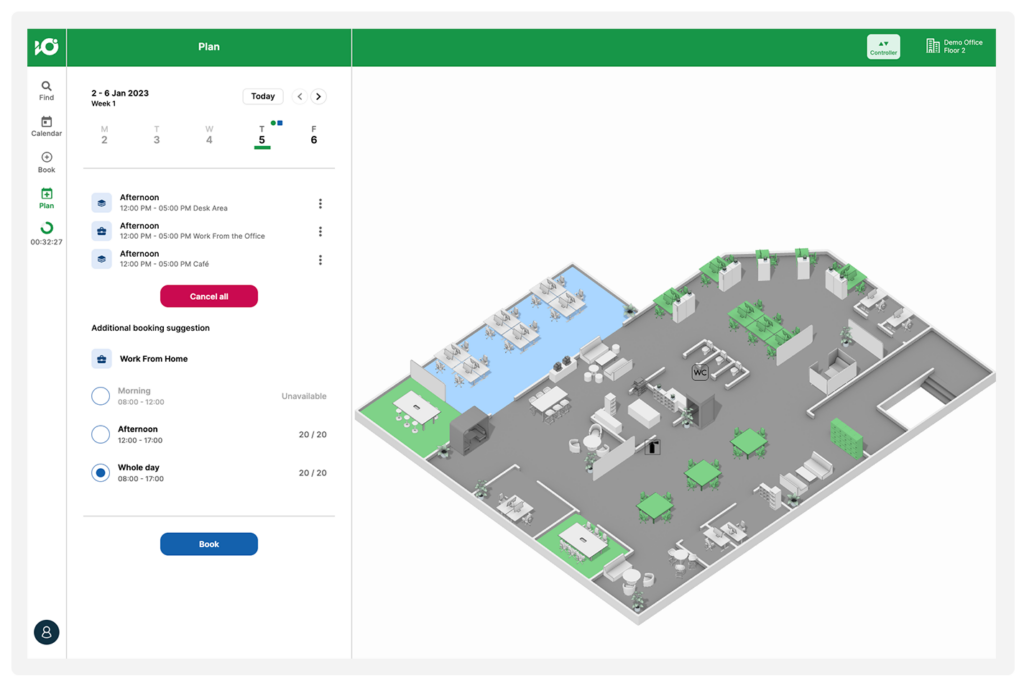 The ROL Intelligent Office Plan tool creates an integrated experience between the digital and the physical working environment. Plan your workweek from home and select ideal times for yourself or your team to be in the office.
Real-time info at all times
A quick glance at the map gives you a clear understanding of where you will be working next, keeping you and your employees up to date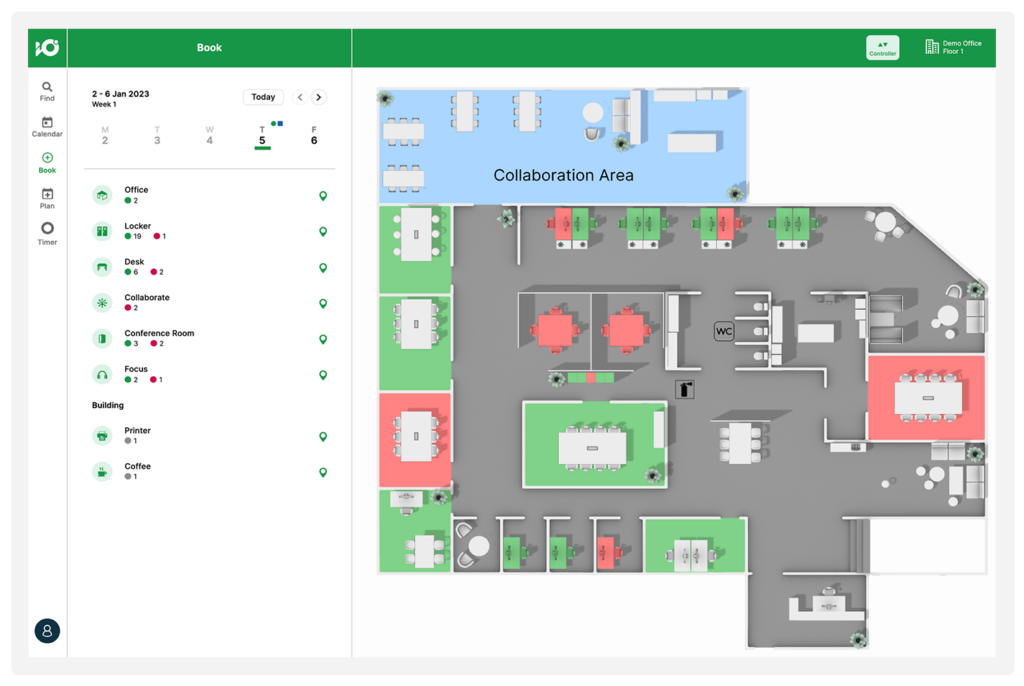 "Design from the inside out - start with the employees' needs, and then understand what they mean for the structure and the space in which they work"