Unleashing the power of virtualization
In today's rapidly evolving work landscape, the concept of remote work has gained immense popularity. The market has seen a surge in solutions that empower effective remote work experiences, emphasizing security and accessibility.
These advancements in remote access technology and workspace management reflect a significant trend in shaping the future of work. As businesses adapt to this trend, they are exploring innovative ways to ensure productivity, collaboration, and enhanced workplace experience for their employees.
With virtualization technologies, employees can enjoy the same level of performance and responsiveness as they would in an office environment. This results in enhanced productivity, as employees can collaborate, share files, and access necessary applications with ease.
These advancements reflect a transformative trend in the future of work, as companies seek to optimize productivity and sustainability through virtualization and personal device usage.
In a progressive step towards environmental responsibility, many companies are encouraging employees to use their personal devices for company work. Virtualization enables companies and employees to access all corporate resources, however performance-driven, even on older equipment with far higher levels of security than the device itself could typically support.
This approach not only enhances flexibility but also contributes to the reduction of electronic waste. Looking only to the UK, where more than 100,000 tonnes of electronic waste is illegally handled each year1, the vastness of the problem on a global level becomes slightly apparent. By leveraging personal or used devices, companies can minimize the demand for new electronic devices, leading to a reduction in electronic waste and its associated environmental and social impacts.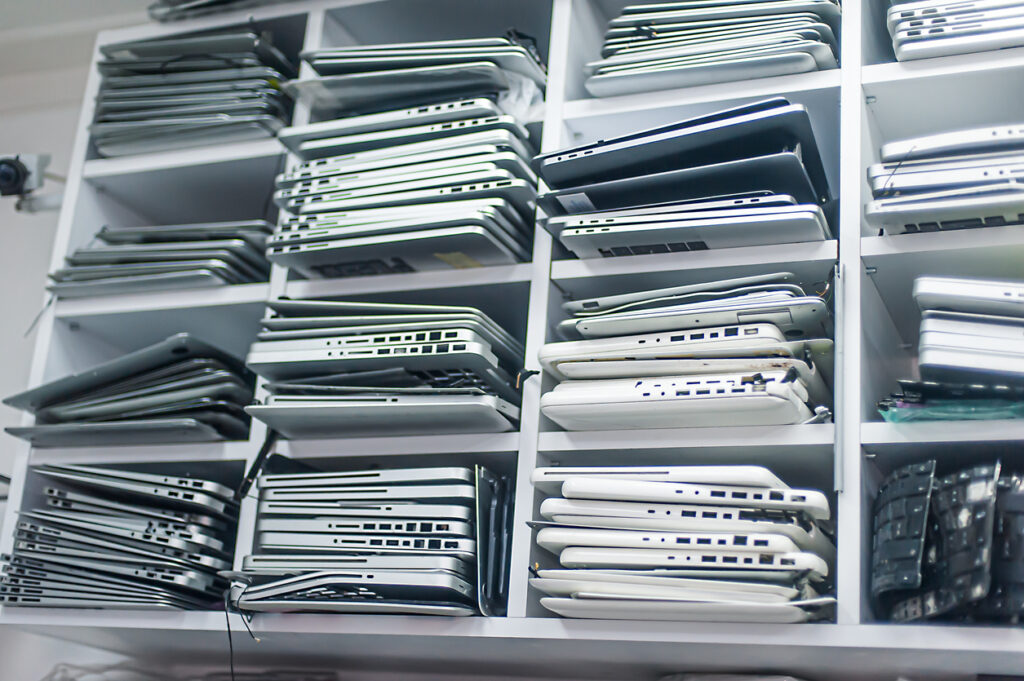 In conclusion, work-from-anywhere has fundamentally changed the way we work and secure remote access in combination with workplace management solutions is an evolving trend for businesses seeking high-performance, secure remote work environments. Could this also lead to more sustainable solutions for device management and reduce electronic waste? 
ROL Intelligent Office – connecting your different workplaces
ROL Intelligent Office enables you to easily communicate across different workplaces, whether that is at home, in the office, or at your local café.